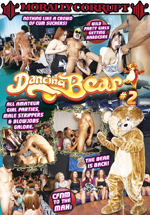 Release date: June 20, 2011
Featuring: Castlist not available
Wild Party Girls Getting Hardcore!
The Bear Is Back!
Do You Know Where Your Girlfriend Is? Hopefully Not Sucking The Dancing Bears' Dick!

Sea of Women
We had so many women that we had to expand our show to feed all of their needs! Dick after dick after dick gets sucked on by these gorgeous hotties; it's enough to make your fucking head spin!

New Year Bang
STARTING THE NEW YEAR WITH A BANG! We're going all out with more hot girls than you can imagine! We PACKED this strip club full of as many girls as the fire code will allow us to, and believe me, they all want a shot at the cock!