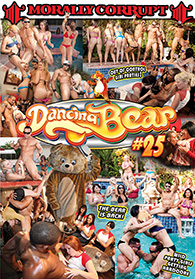 Release date: October 07, 2015
Featuring: Castlist not available
Wild Party Girls Getting Hardcore!
The Bear Is Back!
Do You Know Where Your Girlfriend Is? Hopefully Not Sucking The Dancing Bears' Dick!

Dancing Bear Pool Party!
Ladies and gentlemen, this is a first for the bear! We have our first official pool party! The girls were out and craving that cock and we brought our guys that were ready to please! There are some incredible cock sucking escapades in this one, topped off with the hottest sex I have had the honor to lay my eyes upon! Enjoy!

Dick For The Masses!
Dancing Bear is back for all the cock craving women. See what we have in store for you: nothing but oiled men swinging their big dicks around helicopter style, cock sucking and some hard-core pounding. What more could you ask for? Massive facial? Check it out!